---
April 19, 2023 – March 11, 2024
The Struggle of Memory – Deutsche Bank Collection
"The first step in liquidating a people … is to erase its memory. Destroy its books, its culture,its history. Then have somebody write new books, manufacture a new culture, invent a new history. Before long that nation will begin to forget what it is and what it was. The world around it will forget even faster."
– Milan Kundera, The Book of Laughter and Forgetting, 1980
Societies require continuity and connection with the past to preserve social unity and cohesion and people need to know where they come from to be able to adjust to the circumstances of the present and challenges of the future. One of the most insidious consequences of the slave trade and European colonialism in Africa was the devaluing and dismantling of precolonial histories and cultures. The African artifacts in Western museums are symbols of the cultures that were robbed of their people and material heritage, ruthlessly subjugated, or gradually hollowed out and disassembled.
Restitution is only one step in a long journey toward the reconstruction of memory and cultural self-reinvention. Artists are taking other steps, mining family archives, highlighting individual stories, recuperating lesser-known histories, imagining different power dynamics, and constructing alternative narratives.
Curated by Kerryn Greenberg, Independent Curator and Co-Director New Curators
Part 1 of this exhibition brings together artworks that explore, in different ways, how the body absorbs, processes, stores, and recalls experiences. Many of the artists exploit the gap between personal and official narratives, grappling with the precarity of memory and responding to histories of dislocation and loss. Working with fragments and traces, utilizing repetition and shadow play, stressing the importance of language in remembering and resisting, collapsing time, and encouraging us to employ all our senses to experience and remember, they explore the slippages between fact and fiction, imaginatively reconstructing connections to the past in the void left by history.
---
The Artists
Anawana Haloba suggests the fragility of language, culture, and identity while highlighting transatlantic connections between people. Berni Searle alludes to base racial stereotyping, as well as the colonial spice trade and its links to slavery while pointing to the instability of identity in postapartheid South Africa. Kara Walker, inspired by slave testimonials, utilizes the silhouette to create highly sexualized and violent scenes that blur the lines between fact and fiction. Samuel Fosso employs self-portraiture to investigate how identity is shaped while also reenacting a traumatic event for the camera as a way of processing the past. Mohamed Camara plays with shadows tenderness, in sharp contrast to images of Africa that emphasize poverty and violence. Lebohang Kganye presents a series of seemingly disconnected scenes in an attempt to piece together her family's story. Toyin Ojih Odutola and Wangechi Mutu explore the skin as a locus of memory, creating marks and assembling fragments that reveal the complexities of identity. Finally, Mikhael Subotzky exploits the disconnect between official narratives and personal recollections, revealing the instability of memory and challenges inherent in memorializing.
The artists in Part 2 of The Struggle of Memory opening on October 20,2023, include Sammy Baloji, Yto Barrada, Anawana Haloba, Lubaina Himid, Paulo Nazareth, Zohra Opoku, Jo Ractliffe, Dineo Seshee Bopape, Alberta Whittle, and Wong Hoy Cheong.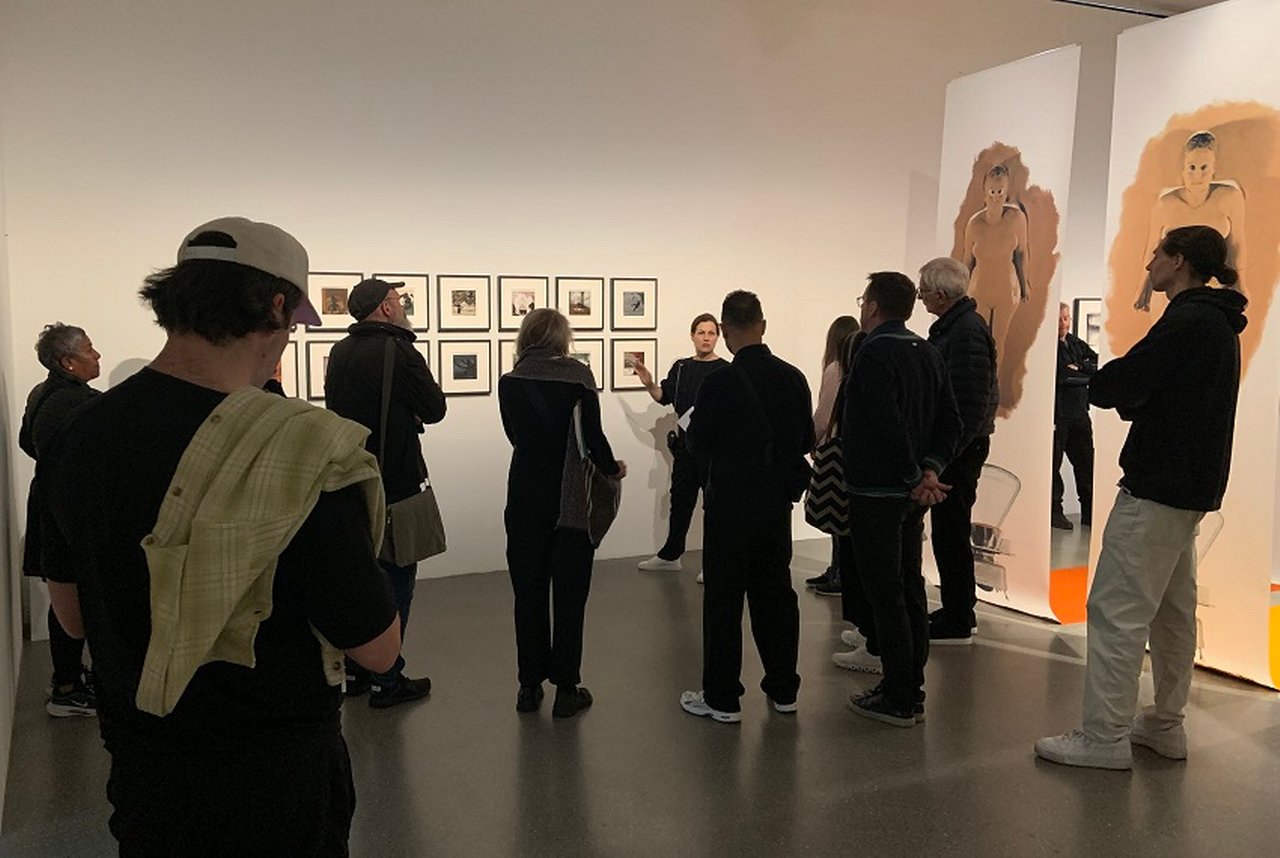 FreeTour
Saturday, 3 pm (in English)
Sunday, 3 pm (in German)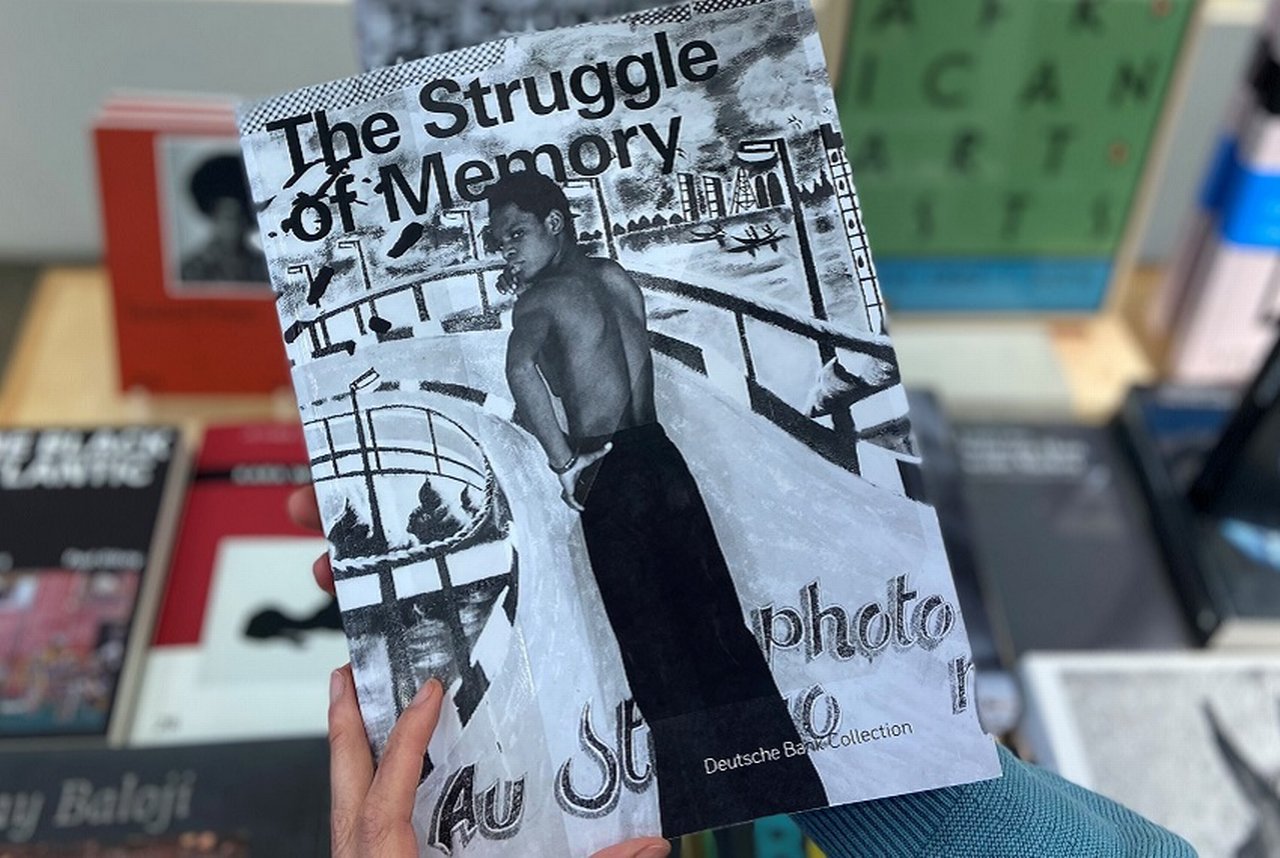 Exhibition catalog
will be available from June
online and at ShopPopulaire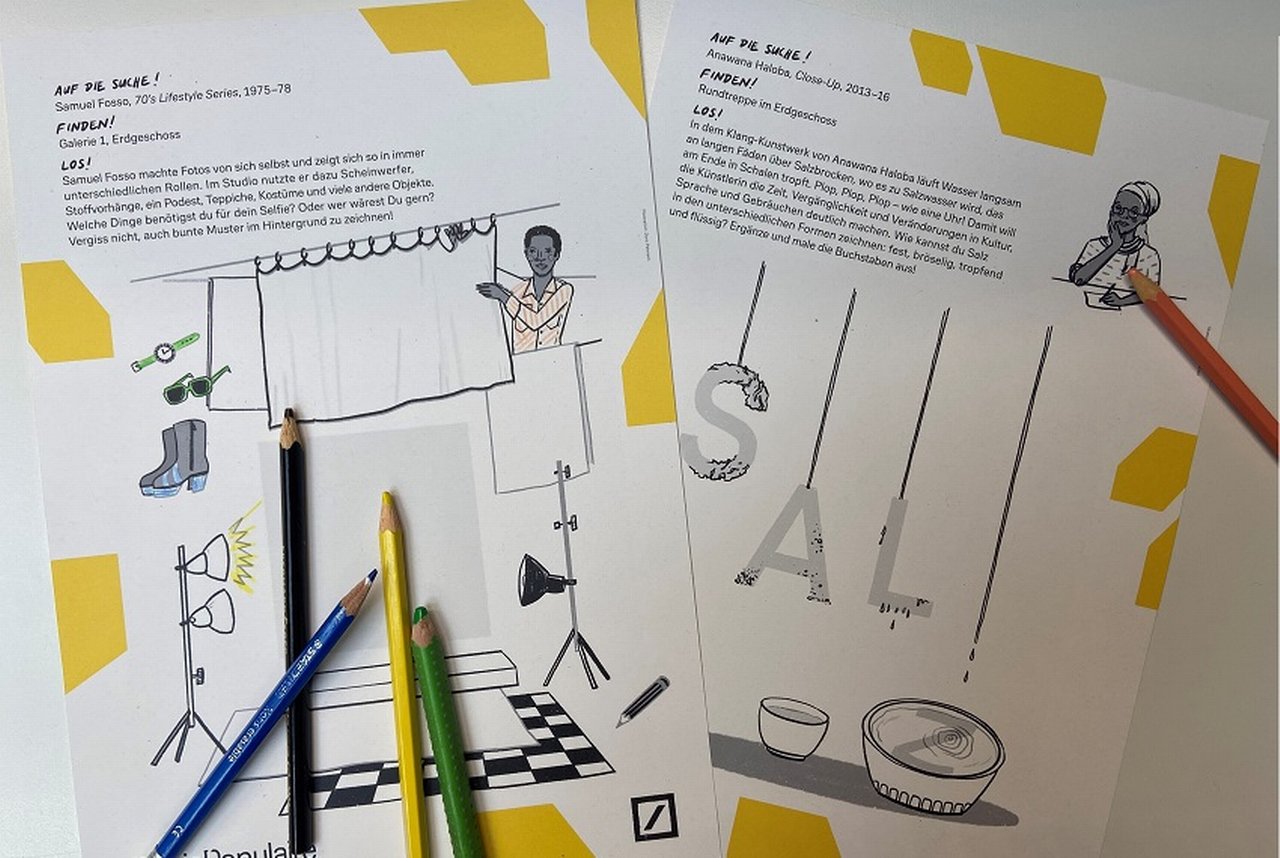 Activity Cards for our youngest guests!
Discover artworks of The Struggle of Memory by drawing and painting! Ask for the Activity Cards at the museum counter or print at home: